Investors and investment groups have seen in tourist apartments a model increasingly valued by guests on their vacation getaways. In this type of accommodation, the WiFi infrastructure is essential to understand it as an investment that can help not only to improve the profitability of each apartment, but also to ensure the best experience both in terms of connectivity and security or data protection.
Offering a WiFi that adapts to the characteristics of each apartment, with optimal bandwidth and signal coverage, is a basic amenity for companies that manage this type of business and in this article we are going to give you some tips for designing a efficient and reliable network.
Why is it important to offer a good WiFi service in tourist apartments?
This model has some specific characteristics in terms of WiFi consumption compared to other segments of the hospitality sector such as hotels, campsites or hostels. The stays tend to be longer, and the uses of the Internet more diverse and extensive.
On the other hand, with the rise of remote work and the need for many companies to reduce the costs of their corporate or employee trips, tourist apartments have become an increasingly valued option by clients who, in turn, they demand exceptional WiFi quality.
Many companies own tourist apartment buildings entrust the WiFi installation to Internet providers or non-specialized companies, without carrying out a study of the behavior of the signal, the possible presence of interference with other networks or the level of coverage in each corner of the apartment.
Keep learning
El bandwidth of the Internet or the reliability of the equipment, given that it is common for maintenance or repair times to be extended, are also factors to be taken into account.
What to take into account before starting a WiFi installation project in vacation rentals?
1. Define the goals of the WiF networki
If, for example, you run a block of flats that has been converted into a vacation rental, you may want to integrate various technologies with a focus on improving the entertainment experience or guest comfort: smart locks connected to WiFi, IPTV, Wi-Fi Chromecast, IoT systems to control consumption in the apartments…
To guarantee optimal connectivity of all these technologies and ensure perfect bandwidth and coverage, the most recommendable thing is to deploy a GPON fiber optic network, which will allow you to integrate a multitude of services into a single network thread.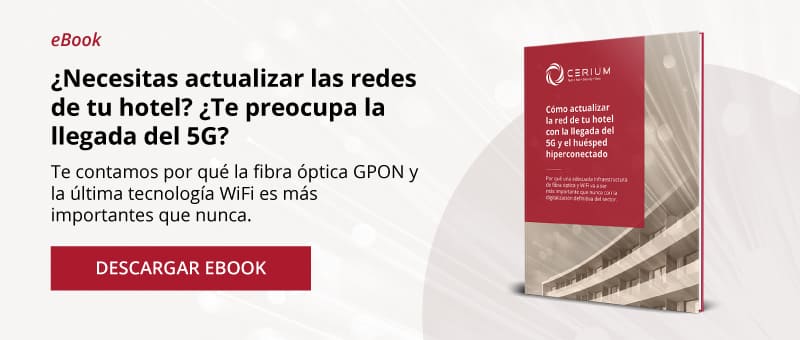 Working with providers specialized in the deployment of WiFi solutions for vacation rentals will allow you to have the best solution according to your specific objectives. Perhaps a Plug and Play WiFi solution or comprehensive solutions that ensure a more reliable network, with a minimum rate of incidents and with all the guarantees to comply with the LOPD, suit you.
Keep learning: WiFi regulations applicable to the hospitality sector
2. Study how far the Internet service entry point is from its different desired coverage areas
It seems obvious but it is possible that we have adequate equipment but that external agents influence the quality of the signal. Carry out a study in the installation and Wi-Fi audits Periodic reviews can reduce bad experiences and the negative impact of negative reviews on the Internet.
Keep learning: Tips to improve WiFi coverage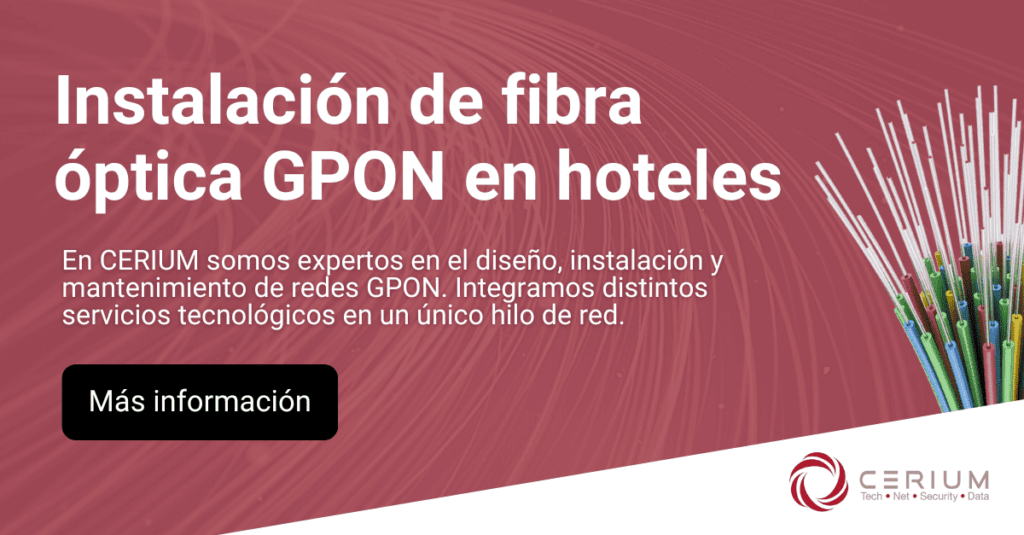 3. Study the necessary WiFi bandwidth depending on the density of users
You have to study the needs of each apartment based on its size and the devices that are going to be connected to the network (whether they are maximum tenants or other technologies). A WiFi network through GPON fiber optics offers the maximum guarantees at this point.
4. Define the quality of service that you want to offer
The profitability of each apartment could be improved by offering a network adapted to the price of each rental. The provider must be able to design an installation that meets the quality standards for each apartment, so that you never pay more than necessary and thus obtain greater profitability.
5. Establish security measures and traffic monitoring
Measures of Wi-Fi security Such as establishing periodic password updates, establishing usage rules or firewalls against potentially dangerous access to the network are essential in a space where hundreds of people connect each year. The installation of a WiFi hotspot It provides an extra layer of security that will be highly valued by guests on business trips or digital nomads.
6. Compliance with the LOPD
If you still offer free WiFi with visible and public passwords, you should know that you are breaking the current LOPD. A provider specializing in WiFi solutions for tourist apartments will offer you the best solution so that you do not worry about all the legal aspects and focus on offering the best quality service.
It may interest you: data protection in tourist establishments
How to put WiFi for tourist apartments?
Take into account things like:
The most optimal technical deployment should be done through GPON fiber optics We bring to each apartment an independent WiFi and Ethernet connection.
Study the spectra of signals and avoid interference: Each apartment will have its own WiFi network but it is very important to avoid interference between them as this can affect the quality of the signal and cause a bad Internet browsing experience.
Install a Wi-Fi hotspot: Its benefits include: security and navigation registration to comply with the law, data collection for possible marketing and loyalty campaigns, offering comfortable access to the guest, accessing the network through a simple login process, among others.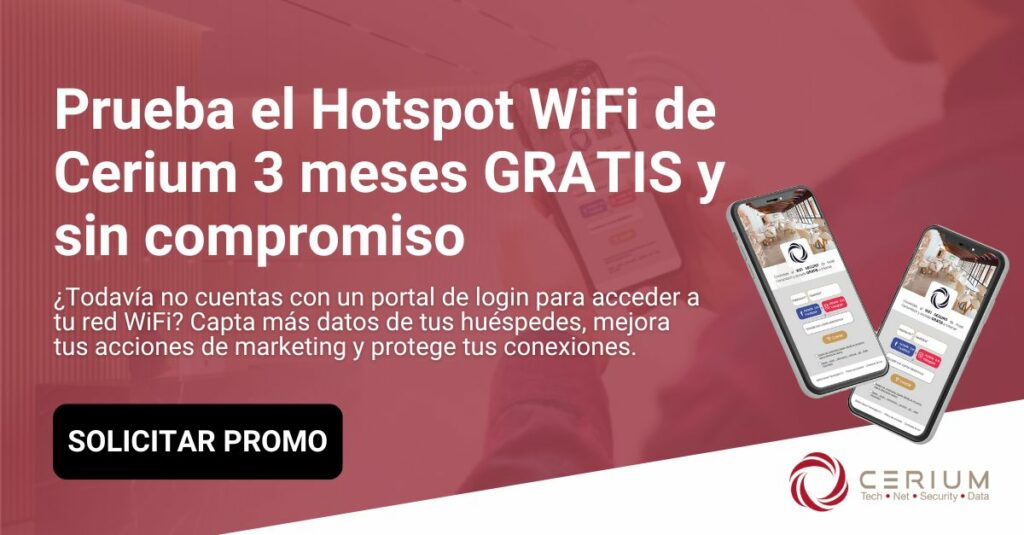 Have the latest WiFi versions. Many times WiFi infrastructures are only updated when they stop working or the equipment breaks down. It is important that your supplier company carry out recurring maintenance and follow up on the latest available updates such as the WiFi 6E.
Take care of the installation on an aesthetic level. The apartments are spaces with a large influx of people, who can be families with children, pets... All network wiring must be well hidden.
Finally, keep in mind that each vacation rental has some special characteristics and WiFi is always the most valued factor by guests. In Cerium we can help you. Talk later? Tell us more about your project in this form.