GPON fiber optic networks for hotels
We improve the efficiency of your hotel integrating different technological services in the same network cable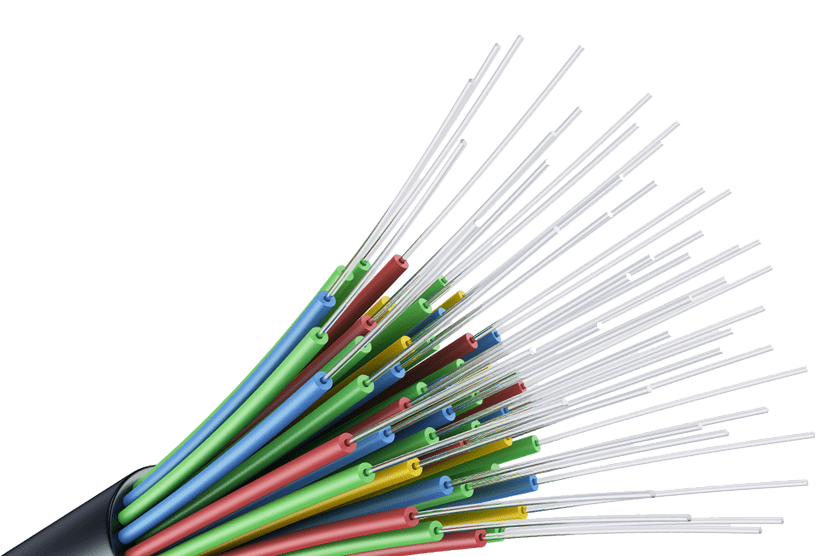 Why do you need to install GPON optic fiber in your hotel?
Does the network infrastructure of your hotelrespond to the needs and demands of your guests? Are you willing to improve your competitiveness and expand your offer of technological services? Move to GPON in your hotel and ensure the best technological experience for your guests.
GPON (Gigabit Passive Optical Network) is a telecommunications technology which uses optical fiber to get to the guest, to his room.
Applying GPON to the hotel sector we are able to integrate, through the deployment of the FTTR (Fiber to the Room) installation, a technological system that allows to dispose of many services by a thread of fiber optic, improving in this way their technological services and the energetic efficiency of the hotel complex.
FFTR allows the enlargement of the services available for the guest, with cost savings for the establishment.
With GPON you will enlarge your bandwidth available to connect more devices per room, download more contents and navigate at greater speeds.
"Counting with a GPON infrastructure in your hotel, opens you doors to the technology which your guests demand nowadays: loT, IPTV, video-surveillance and automation systems, among others. It's a bet decided to improve the competitiveness of your hotel and be prepared for the guests of the present and the near future."
Integrated services through

GPON fiber optic

WiFi

IPTV

Casting (Netflix, HBO…)

Telephony (VoIP)

CCTV

loT

Servers/PCs

Sensorization

VR

Machine Learning

Geolocation
Advantages of the GPON Service

for your hotel
Cost savings in infrastructure and maintenance
Enjoy significant savings in CAPEX (>40%) and OPEX (>80%). GPON technology reduces implementation, maintenance and internal management costs.
Higher speed and bandwidth available
Fiber optics is state-of-the-art technology and offers infinitely higher transmission speeds and bandwidth than conventional cabling.
Unification of services in a unique infrastructure
It integrates multiple services through a fiber optic thread, thus improving the efficiency of the hotel complex.
Improve the clients' experience and reducing of incidents
With an updated network infrastructure you will avoid problems in the transmission of services such as Wi-Fi, reducing negative complaints from your guests.
Scalability. Protect the investment in infrastructure
GPON networks for hotels allow the integration of new services with ease, without the need for costly wiring installations.
Security and protection of data from clients
In addition to offering more capacity, fiber optics offers a higher level of security, both from the point of view of the user and the hotelier.
Energy saving and sustainability
Fiber optic cabling does not require cooling equipment, which favors significant energy savings and contributes to caring for the environment.
Increased strength and durability.
Fiber has a useful life of more than 25 years, compared to 5 for a conventional network. In addition, it offers greater resistance to external agents such as corrosion and humidity.
Unique implantation and simple maintenance
Copper networks require a new wiring deployment for each new service. On the other hand, the reliability of the fiber reduces maintenance management times.
in your hotel with Cerium?
Because our specialization and experience in technological infrastructure of the hotel sector allow us to design, deploy, guard and manage the networks aligned completely with the interests of our hotel clients; the best guest experience and the effectiveness of the hotel management.
Examples

of GPON installations in hotels
Tui Blue Aura
Ibiza, Spain
Riu Plaza Manhattan
New York, United States
Hotel Cala Mandia
Mallorca, Spain I want more information

about the installation of GPON fiber optic in hotels