Contactless technology for hotels offers significant advantages in the guest experience throughout their stay, which is why it has become a key line of action in the digitization strategy.
According to the report 'Hospitality in 2025: Automated, Intelligent... and More Personal' from the Skift portal, 96% of hoteliers say they are investing in this type of technology and 62% acknowledge that they expect experiences contactless in hotels be the trend of the sector in the next 3 years.
If you are thinking of designing a contactless guest journey but you do not know where to start, you have found the right article. Take note!
What is contactless technology and how does it work?
Contactless consists of establish wireless communication connections between electronic devices without physical contact among them. This is achieved through systems such as RFID, bluetooth or technology mobile devices.
Chances are if you think of contactless technology, the first example that comes to mind is cardless payments. However, the reality is that in recent years the adoption of all kinds of contactless technologies has accelerated with the aim of streamlining processes and improving the customer experience.
It may interest you: Guest Journey: technological trends and new needs for the hotel
what is an experience contactless in hotels and what does it contemplate?
One of the sectors in which contactless technology has burst onto the scene is the hotel sector. In fact, according to the Oracle Hospitality World Report, 92% of guests do not miss the level of contact that existed before the pandemic and 73% say they are more likely to stay in establishments that offer technologies that minimize contact both with the staff and with the rest of the guests.
In recent years, investment has been made in contactless solutions that are already fully established in our daily lives, such as, boarding pass readers at airports, mobile payment or digital keys, all of them applicable to the tourism sector.
In turn, the contactless in hotels It not only favors guests by improving comfort, but also has great benefits for hoteliers. Some main advantages are the simplification of processes (reservations, check-in and check-out, orders in rooms, etc.), cost savings, personalization of service, reduction of waiting times at reception or collection of management data in real time.
Points of contact where you can offer a good contactless experience
El contactless in hotels seeks to be one comprehensive experience that covers from the reservation to the post stay. Thus, instead of implementing isolated solutions, what is intended is to incorporate this technology throughout all phases:
Reservation:

Interaction with staff can be further minimized by prepaying reservations or offering upsells and extras through digital channels and not just through reception.

Pre check-in:

A useful functionality is to make apps available to guests that allow them to carry out the administrative tasks of the registration process, such as scanning identity documents, prior to their arrival.

Arrival at the hotel:

digital keys save guests from having to wait at the front desk. They simply need to use their personal devices as an access key.

Entrance to the room:

with the digital key, guests only need to use their personal devices as an access key.

Stay in the room: the smart rooms offer multiple contactless options. Install voice control systems and a smart television that, in addition to allowing access to the guest's streaming accounts, answers the most frequently asked questions about the hotel and forget about visits to reception.
Other common areas:

putting

Non-touch information panels, interactive maps or through the hotel's own app, guests can, for example, reserve a table in the restaurant or check the capacity of the facilities.

Check-out:

Just as the arrival can be contactless, so can the departure. With digital keys and an electronic invoice service, the need to go through reception is eliminated.

Post stay:

At this point, it is key to channel communication after the stay, such as satisfaction surveys or notifications of lost objects, through digital channels.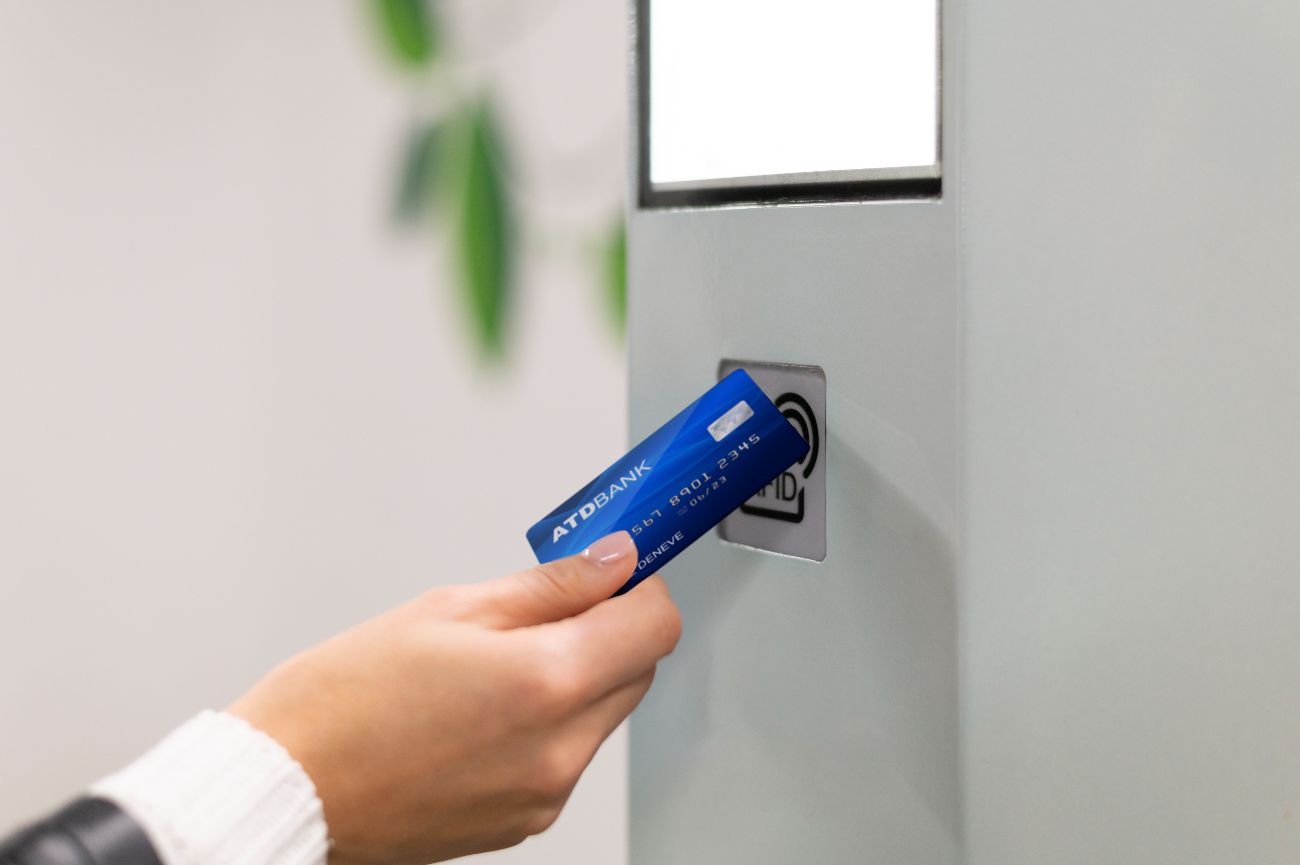 7 solutions to offer your guests the best contactless experience
The future of hotel rooms lies in turning them into smart rooms, that is, rooms with connected devices capable of communicating and interacting with each other.
To do this, install intelligent air conditioning and lighting systems, equip them with personalized entertainment options that allow them to link their streaming accounts while safeguarding their security (for example, IPTV y Chromecast Wi-Fi for hotels) and be sure to vehicular the communication via the Internet.
Turn your hotel's TV into a tool for loyalty, communication and sale of products and services.
Digital check-in and check-out
This point is highly relevant in the strategies of hotel establishments, both for simplify the guest check-in and check-out processAs for increase productivity at the reception. So much so, that according to the Oracle Hospitality report, adopting technologies that improve or eliminate the need to go through reception is the highest priority in the sector (54%) between now and 2025.
Here, the receptionists are relieved of administrative tasks and become the ambassadors of the establishment, enriching the guests' stay.
Additionally, if the online check-in system is integrated with a PMS (Property Management System) detailed profiles of each client can be created to favor up-selling and cross-selling and apply marketing actions.
Elimination of key access
The digital keys are the great protagonists of the process of digitization of hotels. Their many advantages make them the ideal solution for speed up the arrival and the exit, avoid contact physical and safety. So much so that 46% of users already see it as a vital implementation to improve their hotel experience, but only 16% of hotels have this solution.
The operation is simple: upon arrival at the establishment, the guest receives a link to their email or directly to the mailbox of the hotel app, if it has one. Through the bluetooth technology integrated in smartphones, the guest's phone becomes the necessary credential to open the door or any other stipulated access.
Un Hotspot allows to offer WiFi free to changes of a login through social profiles or a form. In this way, you can capture quality data in compliance with the GDPR.
Keep learning: Regulations to offer free WiFi
If you also have a PMS, you will get a better understanding of your target audience, so you can make more precise segmentations. This information will allow you to develop marketing and loyalty campaigns with more precise segmentations to attract new customers and encourage the recurrence of existing ones.
voice assisted technology
These types of technologies have seen their popularity increase tremendously in recent years, especially in terms of home automation but also communication in general.
Equip your establishment with voice recognition systems that allow guests change settings for devices in your room, make inquiries and reservations o make an order to room service.
The payment of the stay, the restoration of the hotel or an additional service that has been enjoyed is in general one of the points of greatest friction for guests. To solve this, you can put at their disposal several options that allow them to pay effortlessly: mobile points of sale, Pay by link, from the hotel's own app, digital wallets (such as Apple Pay or Google Pay) or NFC bracelets are just a few options.
It may interest you: How to optimize your hotel payment gateway
If you want to give it one more twist, link these mobile payments to a fidelazation program customized for clients, guaranteed success!
Having your own app is the great facilitator to achieve a fully user-friendly experience. contactless , since it is a global solution that allows you to neutralize all existing contact points. From a single site the guest will be able to make their reservation, upload their identity documents, open the door of the room, reserve a table in the hotel restaurant or check their invoices, among other options.
It may interest you: Stay app, the complete solution for your guests to have access to your hotel services from their smartphone
It is clear that the revolution contactless in hotels It is not a passing fad motivated by the effects of the pandemic, but rather a necessary evolution of the sector that is here to stay. And there are only two options: renew or die. Do you go to zero contact?
En Cerium, as hotel technology integrators, we can help you digitize your business and introduce new contactless technologies through a robust, efficient, scalable and secure network infrastructure. Talk later?
How can we help you?