Cybersecurity solutions for hotels
Protect all your hotel's technological assets and prevent potential cyber-attacks.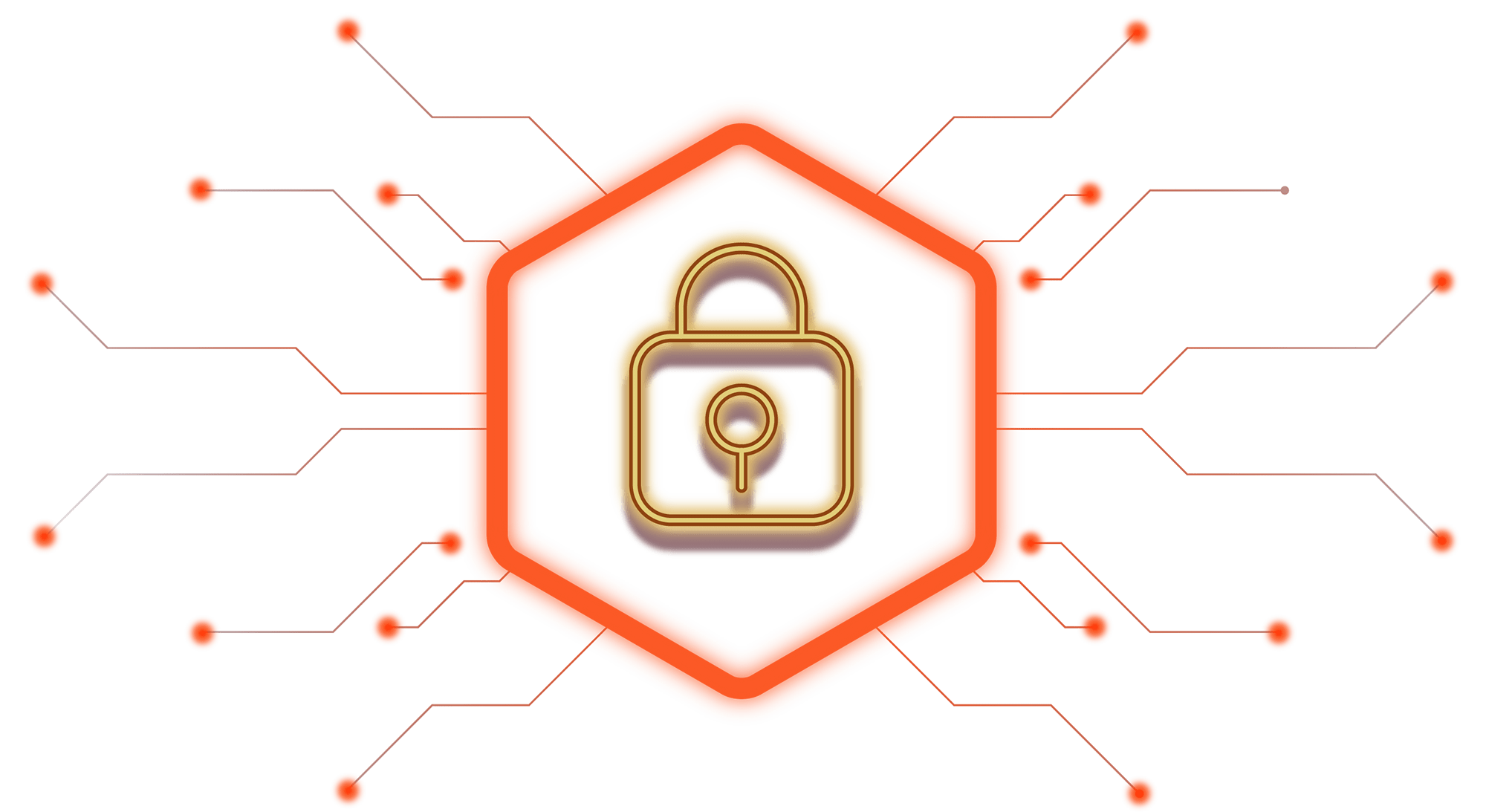 ¿Why do you need to reinforce cybersecurity in your hotel company?
The hotel sector is a constant target of cyber-attacks, in fact, it is the third most attacked sector globally,in a period in which, since 2018, attacks have grown year on year by more than 60% and at a rate that does not seem to be slowing down.
Are your hotel's networks and infrastructure protected from cybercriminals? Strengthening cybersecurity in your hotel is of vital importance, as the handling of data and large business figures by hotels makes them a focus of great interest for cybercriminals. In addition, these are establishments where technology is increasingly essential in their business processes, which entails a greater need for securisation.
Cybersecurity is an issue that hotels, regardless of their size, can no longer ignore, this is everyone's business and goes beyond legal responsibilities , as there is the potential reputational damage we may incur as a result of an incident in our hotel..
To protect ourselves against the serious consequences of a cyber-attack, we must have an adequate cybersecurity strategy, bearing in mind, moreover, that the data custody model has changed; previously we only had to safeguard the data we stored and, now, in addition to this, we must ensure the security of our guests' data while they interact with the technology and communications we offer them (Wi-Fi, IPTV, payment systems...)
Value offer

in cybersecurity solutions
At Cerium, we have developed our own methodology, creating a suite of applications and elements for protection against cyber-attacks based on our team's experience in security and specialization in the hospitality sector, after more than 15 years supporting our hotel clients..
By analyzing the most vulnerable and relevant vectors of a hotel, we provide our clients with a single unified service, with different levels of security that will allow any hotel to start implementing security policies without the requirement of security experts.
Our suite of applications as a security solution, will act on aspects as relevant as: perimeter security, corporate network, web security or tools for WiFi access control and user or guest security.In addition, we complement these services with different levels of cybersecurity training for the hotel team.
Start by protecting the essentials aspects of the main areas vulnerable to potential attacks.
Strengthen the protection of each vulnerable area with our specialized attack-specific applications.
Carries Take your hotel security to another level by making your hotel asset highly secure and competitive.
Customised

solutions offer
If you already have a security strategy with different measures for the hotel's protection and you need to cover a specific aspect, we have a team of highly qualified engineers to design and implement cybersecurity projects with guarantees of success.

Cybersecurity audits

Endpoint Protection

Pentesting

Configuration and saucerization of WiFi and IPTV networks

Threat Management with FIREWALL, VPN and GEO IP

Traffic analysis and monitoring

Hardening in Windows, Mac and Linux environments

Honey pot

Anti DDoS


SOC/SIEM

Review of system logs for anomalies

Anti-phishing systems

Incident response

Advanced monitoring

Cybersecurity training

WiFi security
Do you need a customized offer for any of these solutions?
Contact us and tell us what you need